A book of prayers to the Holy Face of Jesus
​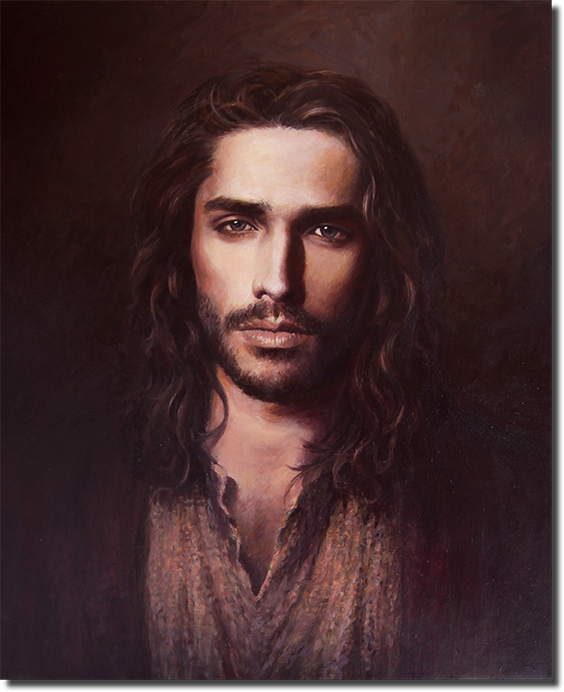 The Greatest Gift to Ever Give or Receive - Is a Second Chance
The Greatest Gift To Ever Give or Receive —- Is A Second Chance.
We all recall the story of the prodigal son, when the son comes back broken, starving, and full of remorse, begging his father for forgiveness, only to be recieved with open arms, a ring put on his finger, fine clothes put on his back, and a great feast prepared!
Well what if God reached out to us instead, placed his hands on our shoulders and shook us gently and said, "Here I am! I love you, and forgive you! You have been deceived, and led down the wrong path! Come back to me!" God literally reaches out, reminds us of what we forgot or ignored, and gives us a second chance!
Would you change your life?
This Easter season can be like no other, if you recognize, that by Christ's Great suffering, his death, and resurrection, we have all been given the Greatest Gift we could ever hope for – A 2nd Chance!!!
Don't squander it! Don't be deceived any longer! Come back to him!
Ephesians 2:1-3. DESPITE OUR PAST AND SATAN'S HOLD – CHRIST GIVES LIFE. To you, who were spiritually dead all the time that you drifted along on the stream of this world's ideas of living, and obeyed its unseen ruler (who is still operating in those who do not respond to the truth of God), to you Christ has given life! We all lived like that in the past, and followed the impulses and imaginations of our evil nature, being in fact under the wrath of God by nature, like everyone else.
Titus 3:5-11. 3-8a. For we ourselves have known what it is to be ignorant, disobedient and deceived, the slaves of various desires and pleasant feelings, while our lives were spent in malice and jealousy—we were hateful and we hated each other. But when the kindness of God our saviour and his love towards man appeared, he saved us—not by virtue of any moral achievements of ours, but by the cleansing power of a new birth and the moral renewal of the Holy Spirit, which he gave us so generously through Jesus Christ our Saviour. The result is that we are acquitted by his grace, and can look forward to inheriting life for evermore. This is solid truth.
1 Corinthians 6:11. Have you forgotten that the kingdom of God will never belong to the wicked? Don't be under any illusion—neither the impure, the idolater or the adulterer; neither the effeminate, the pervert or the thief; neither the swindler, the drunkard, the foul-mouthed or the rapacious shall have any share in the kingdom of God. And such men, remember, were some of you! But you have cleansed yourselves from all that, you have been made whole in spirit, you have been justified before God in the name of the Lord Jesus and in his very Spirit.
Romans 6:7. Living a New Life in Christ. What should we say then? Should we keep on sinning so that God's grace can increase? Not at all! As far as sin is concerned, we are dead. So how can we keep on sinning? All of us were baptized into Christ Jesus. Don't you know that we were baptized into his death? By being baptized, we were buried with Christ into his death. Christ has been raised from the dead by the Father's glory. And like Christ we also can live a new life.
By being baptized, we have been joined with him in a death like his. So we will certainly also be joined with him in a resurrection like his. We know that what we used to be was nailed to the cross with him. That happened so our bodies that were ruled by sin would lose their power. So we are no longer slaves of sin. That's because those who have died have been set free from sin.
We died with Christ. So we believe that we will also live with him. We know that Christ was raised from the dead and will never die again. Death doesn't control him anymore. When he died, he died once and for all time. He did this to break the power of sin. Now that he lives, he lives in the power of God.
In the same way, consider yourselves to be dead as far as sin is concerned. Now you believe in Christ Jesus. So consider yourselves to be alive as far as God is concerned. So don't let sin rule your body, which is going to die. Don't obey its evil desires. Don't give any part of yourself to serve sin. Don't let any part of yourself be used to do evil. Instead, give yourselves to God. You have been brought from death to life. So give every part of yourself to God to do what is right.