A book of prayers to the Holy Face of Jesus
​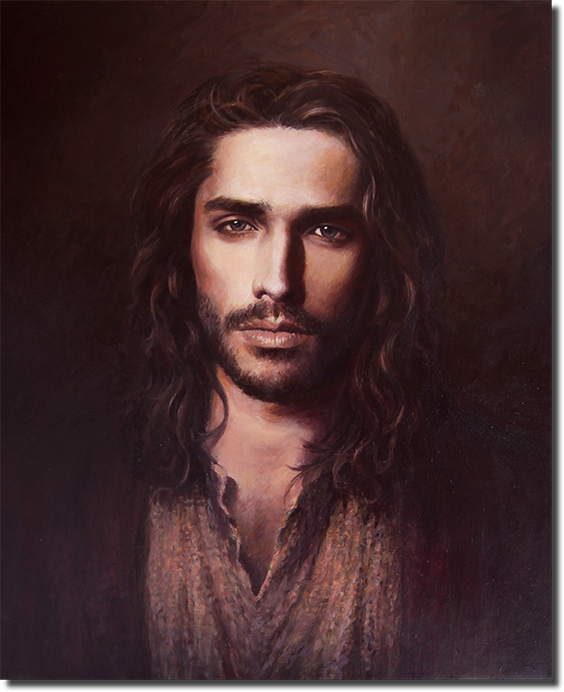 I Am the First and the Last
I am the Alpha and the Omega
9/19/21
Our Lord Speaks:
All have gifts and charisms.
They are all given by the grace of God!
But it is not distributed by merit.
It is distributed by habit.
It is given to those who surrender enough and trust enough!
They have made a habit of
thinking of me first,
loving me first,
Revealing me first,
"I am the first and the last"

Isaias 44:6-11, DR
"Thus saith the Lord the king of Israel, and his redeemer the Lord of hosts: I am the first, and I am the last, and besides me there is no God. Who is like to me? let him call and declare: and let him set before me the order, since I appointed the ancient people: and the things to come, and that shall be hereafter, let them shew unto them. Fear ye not, neither be ye troubled from that time I have made thee to hear, and have declared: you are my witnesses. Is there a God besides me, a maker, whom I have not known? The makers of idols are all of them nothing, and their best beloved things shall not profit them. They are their witnesses, that they do not see, nor understand, that they may be ashamed. Who hath formed a god, and made a graven thing that is profitable for nothing? Behold, all the partakers thereof shall be confounded: for the makers are men: they shall all assemble together, they shall stand and fear, and shall be confounded together. (Isaias 44:6-11, DR)

Apocalypse 22:13-17, DR
"I am Alpha and Omega, the First and the Last, the Beginning and the End. Blessed are they that wash their robes in the blood of the Lamb: that they may have a right to the tree of life and may enter in by the gates into the city. Without are dogs and sorcerers and unchaste and murderers and servers of idols and every one that loveth and maketh a lie. I, Jesus, have sent my angel, to testify to you these things in the churches. I am the root and stock of David, the bright and morning star. And the spirit and the bride say: Come. And he that heareth, let him say: Come. And he that thirsteth, let him come. And he that will, let him take the water of life, freely." (Apocalypse 22:13-17, DR)



Our Lord Speaks:
There is a spiritual blindness in the world!
The soul that yearns for truth will see and know the light and the love of Christ!
A spiritual awakening will occur for those who grovel in the darkness.
And those who only look to fruits of a sinful world for their fulfillment.
Seek first the light of truth!

John 3:21
"But he that doth truth cometh to the light, that his works may be made manifest: because they are done in God." (John 3:21, DR)

Mathew 26:69-75
"But Peter sat without in the court. And there came to him a servant maid, saying: Thou also wast with Jesus the Galilean. But he denied before them all, saying: I know not what thou sayest. And as he went out of the gate, another maid saw him; and she saith to them that were there: This man also was with Jesus of Nazareth. And again he denied with an oath: I know not the man. And after a little while, they came that stood by and said to Peter: Surely thou also art one of them. For even thy speech doth discover thee. Then he began to curse and to swear that he knew not the man. And immediately the cock crew. And Peter remembered the word of Jesus which he had said: Before the cock crow, thou wilt deny me thrice. And going forth, he wept bitterly." (Matthew 26:62-63, 69-75, DR)

Our Lord Speaks:
Many live in denial of me either by virtue or by actions!
There thoughts and actions do not cooperate with my word and my teachings!
Because of this twisting and militating of my word made flesh there will be no peace in their heart and they will falter in the time of trial, when the great accuser comes.
My word in you must be whole and complete, unblemished by pride,
not of your own twisted or jaded idea of the truth of my word!
My word is pure, and my light is luminous!
Your heart must be at peace with the sincerity and truth and with love for me!
Mathew 26:62-63 (DR)
"And the high priest rising up, said to him: Answerest thou nothing to the things which these witness against thee? But Jesus held his peace. And the high priest said to him: I adjure thee by the living God, that thou tell us if thou be the Christ the Son of God."


Judith 3:1-13
Many Submit to Holofernes
"Then the kings and the princes of all the cities and provinces, of Syria, Mesopotamia, and Syria Sobal, and Libya, and Cilicia sent their ambassadors, who coming to Holofernes, said: Let thy indignation towards us cease, for it is better for us to live and serve Nabuchodonosor the great king, and be subject to thee, than to die and to perish, or suffer the miseries of slavery. All our cities and our possessions, all mountains and hills, and fields, and herds of oxen, and flocks of sheep, and goats, and horses, and camels, and all our goods, and families are in thy sight: Let all we have be subject to thy law, Both we and our children are thy servants. Come to us a peaceable lord, and use our service as it shall please thee, Then he came down from the mountains with horsemen, in great power, and made himself master of every city, and all the inhabitants of the land. And from all the cities he took auxiliaries valiant men, and chosen for war, And so great a fear lay upon all those provinces, that the inhabitants of all the cities, both princes and nobles, as well as the people, went out to meet him at his coming. And received him with garlands, and lights, and dances, and timbrels, and flutes. And though they did these things, they could not for all that mitigate the fierceness of his heart: For he both destroyed their cities, and cut down their groves. For Nabuchodonosor the king had commanded him to destroy all the gods of the earth, that he only might be called God by those nations which could be brought under him by the power of Holofernes." (Judith 3:1-13, DR)